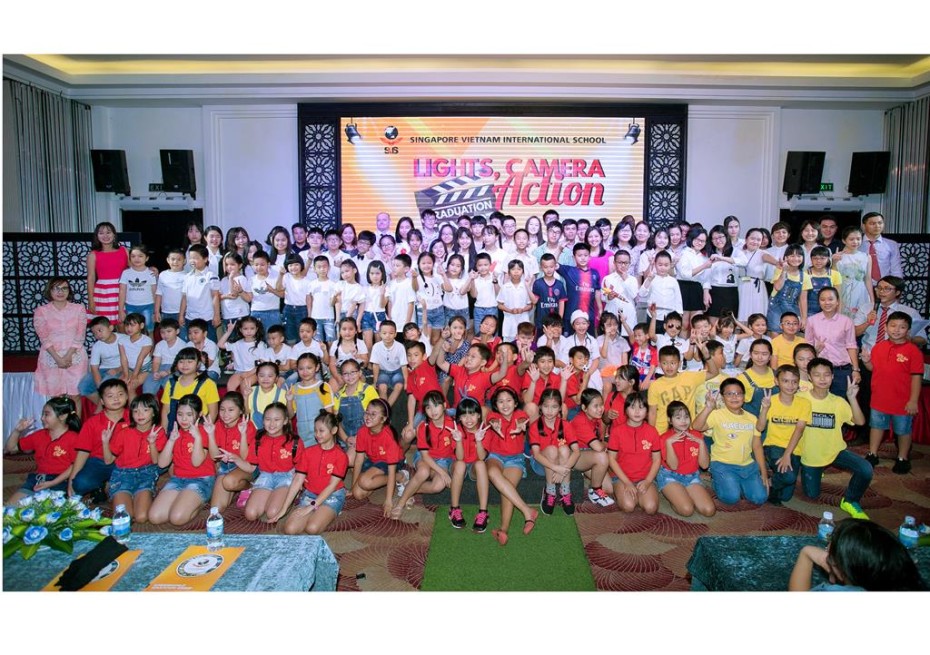 After a hardworking year of teachers and students from our school, Vietnam Singapore International School, we had an impressive ceremony and performance with the theme "Light, Camera, Action" with the contribution of 136 students for all 10 performances.
The Ceremony was closed to welcome the summer holidays of 2018 for the students to relax with their families after 10 months of study. Their achievement is a great effort of both teachers and students through the school year of 2017-2018.
See you in the new school year, 2018 – 2019 in August.