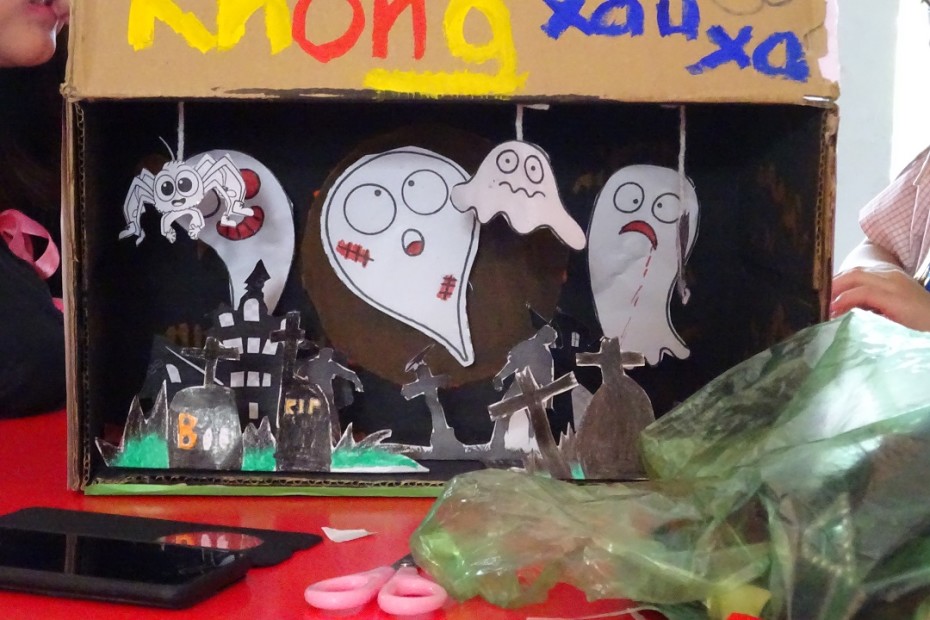 Every year our school SVIS@NT has planned carefully from the beginning of the month for the activities to be taken on Halloween Festival.
This year we have some specific activities as below:
To create or draw a scary skeleton
Pumpkin carving
Donut racing games
Trivia games
Halloween carnival
All teachers and students participated in the activities enthusiastically and bringing the joy atmosphere. Those get students to understand the individual spirit as well as group support during all activities.
The festival ended but kept inside each student an excited feeling to wait for next year activities which are well prepared by teacher to organize for students to have a helpful event based on the specific theme of the year.