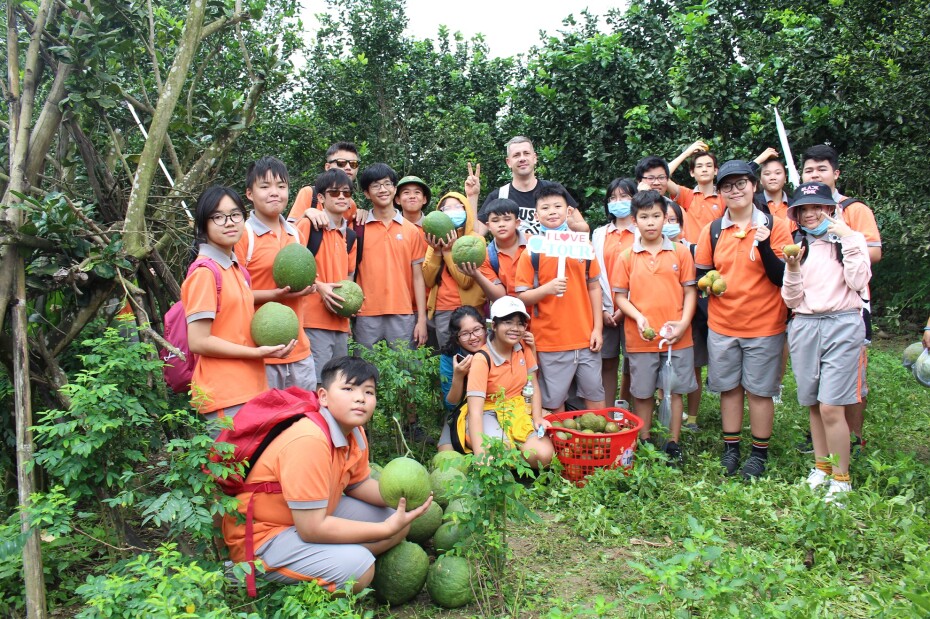 On the date of 08th January 2021, all students from Year 6 to Year 12 has been participating in a full-day trip at Orange and Pomelo Garden @ Dien Dong, Dien Khanh, Khanh Hoa.
Apart from picking oranges and pomelos at the Garden, students also enjoyed eating the country food like grill corn and sweet potatoes and participated in teambuilding games such as moving balls by shoulders, looking for gems from sand, talented knights…
The excursion has conducted to develop team-work, social-interaction, communication skills, craftsmanship and practical life skills for students to live with nature. In addition, they have also learned and discovered the place and natures around them as well. The trip has been raised up each student with different feelings but they all had the same fun and relaxation after the 1st hard working Semester and get ready for the 2nd Semester ahead.