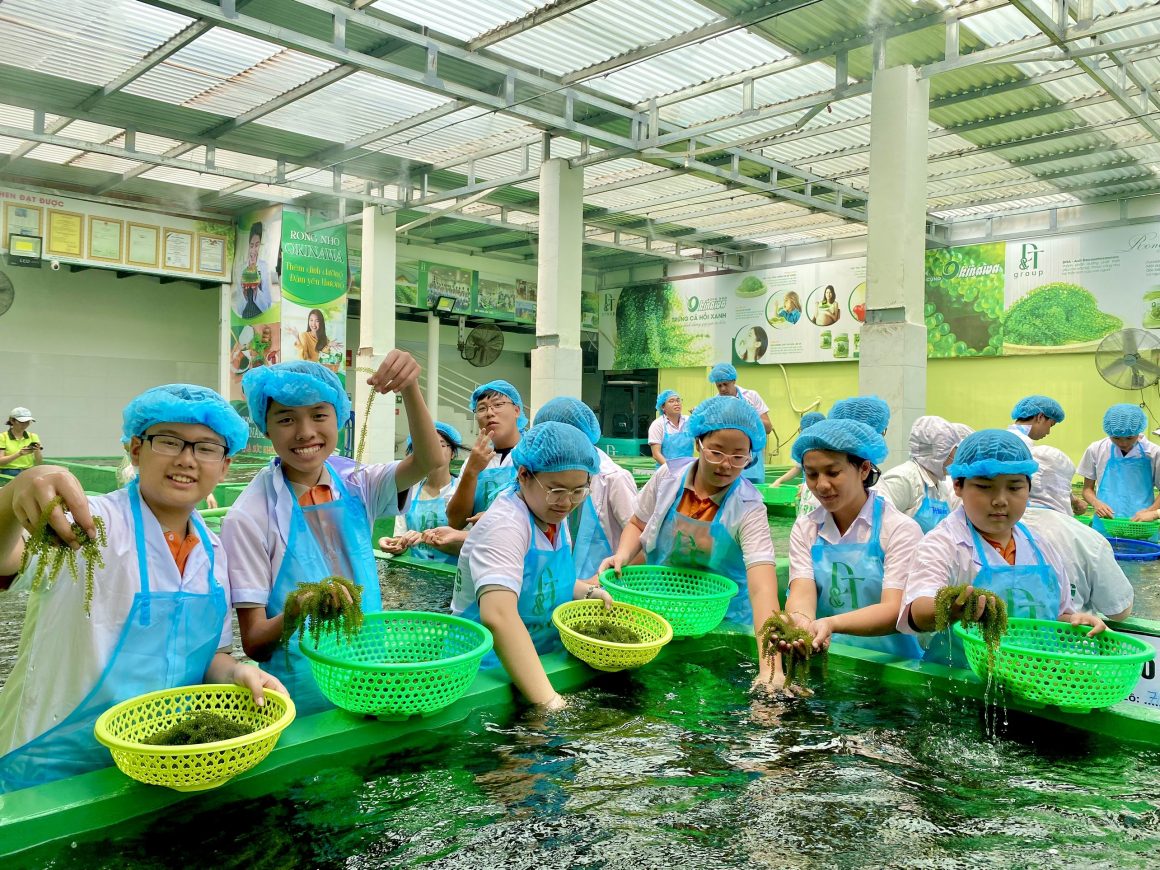 SVIS@Nha Trang school organized the full day excursion for students from Year 5 to Year 12 at Salt Field, Ninh Hoa, Khanh Hoa on 14 April 2023.
Besides directly participating in the process of harvesting salt with local people, including all steps: digging salt, raking salt, carrying salt and pilling up salt…, students also had a chance to visit the process of growing and producing grape seaweed at Okinawa seaweed Factory, participating in harvesting and sorting grape seaweed under the guidance of factory staff.
The excursion has developed team-work, social-interaction, communication skills, craftsmanship and practical life skills for students. In addition, they will learn and discover the place and natures around them as well.
The trip has brought students with memories, joy and relaxation after weeks of hard work.